There is no fanbase that can whipsaw from beseeching the masses to watch their sport to getting pissed off at any mainstream coverage or attention quite like hockey fans. Any discussion of hockey's ratings and popularity always includes a collection of the same reasons it's not more popular, along with a scowl from hockey fans about why nobody watches. Hockey fans get pissed when it's pointed out that it's a niche sport, and then get equally pissed whenever it moves beyond that.
This is the tweet that started the usual carnival ride yesterday:
However, as The Athletic's (devilishly handsome!) Sean Gentille pointed out, these numbers are fudged a bit by some new scheduling by ESPN. The long and short of it is that ESPN started putting games up against Sunday Night Football, which is obviously going to crater ratings. Take those out of the equation, and ratings are even ahead of where they were last season on ESPN. TNT's ratings are down, but regional blackouts have kicked in this year and that has had some effect.
Does that mean the NHL's ratings are great? Depends on how you define that. They're never going to approach the NBA. Those numbers put it behind Premier League ratings on NBC's swatch of channels, but that's basically where hockey is. All that matters is what ESPN and TNT think.
G/O Media may get a commission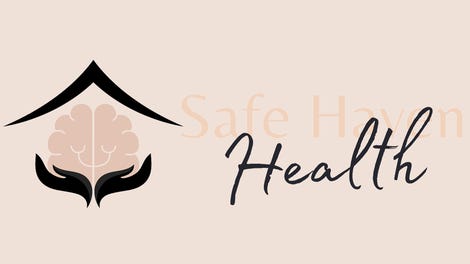 Addiction counseling
Safe Haven Health
Accessible for all
Safe Haven prioritizes your needs with flexible and individuated substance abuse treatment, specifically opioid & alcohol addiction.
Action & Action
The fact that NHL ratings are in the same pool as the Premier League puts paid to one of the tired and lazy tropes about why hockey isn't more popular, and that's scoring. This is an argument that burns my ass royally, because what fans want isn't scoring. They want action. And hockey has never had more action. Watch a game these days and you'll see far more happen in a 3-2 game than you would in a 9-7 game in 1986. Hockey will never get back to that, and nor should it, because honestly, it was pretty shitty. The goalies are too good now. The NHL has done its best to scale down goalie equipment, but there's only so much you can do while keeping goalies safe. They're still maybe the most athletic players on the ice instead of the confused wildebeests they were in the 80s. The NHL isn't going back.
But the game is fast and loud, and it's as good as it's been. It just doesn't have 12 goals a game. That doesn't mean nothing is happening. Yes, blocked shots and defensive outlooks from coaches are still something of a problem, but less of one than they were. Players are faster and more skilled than they've ever been, and the pace of games, even in the middle of the regular season, reach plaid more often than ever.
Marketing stars and expanding the audience
There was also the customary lament that hockey doesn't know how to market its stars, though that leads to the question if these stars are even marketable. Have you ever heard Connor McDavid talk? You're just waiting for him to get to the part about TPS reports. Most of these guys aren't that different, and overexposing a host of guys with barely eighth-grade education can go backward in a lot of ways. And while the blame is put on the league, or the teams, or the marketing execs, hockey culture still puts its foot down on any player trying to rise above the team in any way. This just might not be an avenue that's as open as people think.
Of course, there's the problem with the makeup of the playing staff and fanbase, and the sport's unwillingness to open itself up fully to a new crowd. That's a problem, and hockey's constant fear of pissing off its base of crusty white men is getting in the way. But it's no gimme that even if they were able to hit the right notes on any of that the ratings would then skyrocket.
Hockey, quite simply, is just not ingrained. While youth participation continues to grow, it still trails most other sports. There were six million high school soccer players last year. There were 42,000 hockey ones. If someone is still playing at the high school level, the sport has become entrenched. Maybe that doesn't mean a lifelong, diehard fandom. But it likely means at least a casual one, and certainly the possibility that person would tune into a big EPL match in their 20s and 30s. Hockey just isn't going to get to that level.
But really…what's the problem? If you're a hockey fan, you can watch every game simply with an ESPN+ subscription, which is far cheaper than the other league pass packages. Arenas are filled. The only teams that aren't filling their building to at least 85 percent of capacity are Buffalo, Chicago, Ottawa, and San Jose. All of those are strong hockey markets that just have teams that suck ass right now or have sucked ass for a decade, and all will return to full capacity as soon as they are good again to be sure.
The players may want to make more money, but they're free to collectively bargain for that. Unless ESPN and TNT start bitching about ratings and ad revenue, there really isn't any danger. If you watch hockey, and you have buddies to watch with, why do you care how many other people are?
Hockey is in the same place it's always been, it's just that everyone has more access to niche stuff now. Ask soccer fans or wrestling fans. And that's where it will stay.
And now let's just get silly


Original source here

#NHL #niche #sport #fine