Dallas Mavericks head coach Jason Kidd called his team out following Sunday's loss to the Los Angeles Lakers. The Mavs held a 27-point lead in this game which the Lakers chipped away at and came back in the second half to win by three, 111-108. During the postgame presser, Kidd fired shots at his team and all but absolved himself of any blame.
"I'm not the savior here… I'm not playing, I'm watching, just like you guys. Us as a team, we gotta mature … We have to grow up if we want to win a championship."
That "I'm not the savior here" line might as well be the beginning of a Luka Dončić diss track. It wasn't aimed at Kyrie Irving, who only recently arrived in Dallas. Although Irving is the world's savior in his own mind, that's about it. Either way, those comments from Kidd did not sound great if you're a Mavs fan or team governor Mark Cuban.
As head coach, if you're merely "watching" like the average spectator, you obviously don't plan to be around long enough to see this team grow and mature up close. Even if coach Kidd didn't intend for his words to sound like a callout of his top star, that's the impression we're left with after that press conference. The only way Kidd's message will be viewed after the Mavs' 111-108 loss to the Lakers is that he clapped at Luka. While Dončić undoubtedly should get some blame for the loss, Kidd distancing himself from any accountability is a bad look. There's no way around that. Looking back at Kidd's time in Milwaukee, there always seemed to be an excuse for why they weren't winning.
G/O Media may get a commission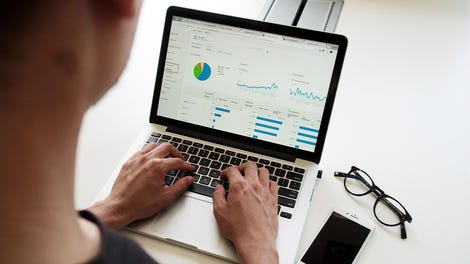 Save 97%
Microsoft Excel for Accounting Expert Bundle
Become an Excel expert
This course will cover transactions for common data input forms, setting up worksheets, opening balances, sub-ledgers, entering the first month of transactions, entering data to track current month and YTD information, bank reconciliations, and how to adjust entries in financial statements.
It's somehow never on Kidd when his team fails
Whether it was the Bucks' age at the time, ownership, or something else, it never seemed to be Kidd's fault. Eventually, that gets old, and we know what happens once you lose your superstar in your corner as an NBA head coach. Your stint in that city usually ends shortly thereafter. This doesn't mean Kidd is wrong, though. The Mavs are a young team besides Irving, who's barely 30 but has been in the NBA for a decade. Sometimes you can be too honest, and despite what everyone wants you to believe, we don't always want to hear the truth.
NBA stars certainly don't want the truth, especially when it paints them in an unflattering light. You can say that about most people, but top NBA stars aren't used to being flamed publicly, especially by coaches. Kidd should know this since he was once a star in the league. No matter how Kidd's comments are sliced, they will be taken as shots fired at either Luka, Kyrie, or both. That's not a recipe for someone who plans to be around for the long haul as head coach. Eventually, that tough love potion will wear thin, and the superstar will tap Cuban on the shoulder and say we've had enough. 


Original source here

#Jason #Kidd #calling #Luka #Dončić #ducking #blame