While filming FOX's Special Forces: World's Toughest Test last June, three-time Olympic skier Gus Kenworthy was surrounded by several fellow faces familiar to sports fans. Danny Amendola, Dwight Howard, Carli Lloyd, Nastia Liukin and Mike Piazza were also cast on the show. A World Cup winner, a Super Bowl champ and the most popular New York Met of all-time all completing special operations training for the entertainment of viewers sitting on their couches several months later in air conditioning. That makes sense. What natural advantage does an X Games athlete have in that environment?
"The athletes have a background in sports. So we're used to pushing our bodies to the limits. And I think that that obviously came into play in the show," Kenworthy told Deadspin last week. "But I think that each contestant was really pushed to their own personal limits. And so someone who was 60 years old and someone who was not an athlete would get pushed in a different way than someone that was an athlete. So I feel like we all got pushed as hard as we could have gotten pushed. I do think that there probably was a benefit in being athletes. And I also think like for Dwight and Carly and Danny, being a part of a team sport I think probably helps as well because it kind of was like a team exercise and a team-building experience. And I think that they had a good foundation for that."
No other athlete on the show besides Kenworthy was an action-games athlete. Harnessing your adrenaline is key in skiing and any sports you'd see in the X Games, and Kenworthy didn't shy away from that during filming the show. He didn't get to show the full range of his athleticism during his appearance on MTV's The Challenge: Champs vs. Pros in 2017 as it was a half-season for charity. FOX's viewers are getting the full picture.
"I guess the things that some people were scared of didn't really bother me, like jumping out of the helicopter and like a lot of those things were fun to me," Kenworthy said. "That's actually the reason I signed up for the show, because they were like 'Hey, you might have to jump off a moving boat, jump out of a helicopter. Do this, do that.' And I was like 'Oh, that sounds fun. I would like to do that if anybody asked me to anyway.' So I think that those things maybe I had an advantage because I've done something that's kind of daredevil-ish for a long time. But I don't know if that actually helps a lot with the physical challenges."
'Shocking and exciting' finish
The season finale Special Forces: World's Toughest Test airs Wednesday and while Kenworthy was tight-lipped about what'll transpire as the journey ends, he did share that the ending is "shocking and exciting." Despite the struggles viewers will see each contestant going through, Kenworthy told Deadspin he'd do another season of the show if asked in part because he looks back upon the experience fondly.
G/O Media may get a commission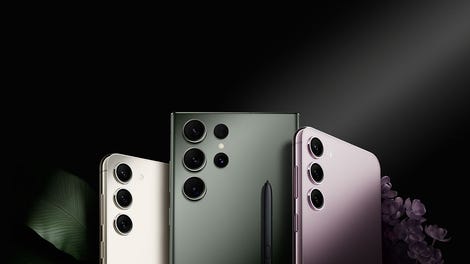 Available Now
Samsung Galaxy S23 Series
Free $100 credit or gift card.
Samsung's newest line of Galaxy phones—the S23 Ultra, S23+, and S23—are available now. Receive a free $100 credit or gift card with your purchase.
"It was kind of a surreal experience. I kind of knew what I was getting myself into, but ultimately, I actually didn't. It was more difficult and also just different than I anticipated going in. And it wasn't fun, really," Kenworthy said. "It was kind of like an exercise in discomfort and just sitting with that discomfort and being in pain a lot of the time. We were always hungry, we're always hot. You never got to relax because you never knew when you were gonna get called into action basically. It was just like high tension. But I feel like I made friendships and I feel like I learned about myself and ultimately, I'm grateful for the experience. It's weird watching it back. It's kind of like reliving the experience. And as with any reality show, a lot of things get sort of mixed up in the edit. So I feel like some things got misconstrued and drama got heightened and tensions got manipulated a little bit. So it's been interesting to watch it back."


Original source here

#Gus #Kenworthy #reminisces #Special #Forces #Worlds #Toughest #Test #experience